Test Preparation Help
Are you overwhelmed with your preparation for your upcoming Final or Regents?
Are you afraid you won't have enough time to complete a good review for your Final or Regents?
Is a good tutor hard to find or too expensive?

Tutorial channel is here to help you with your upcoming Final or Regents with:
Affordable hourly one-on-one live online tutoring.
Comprehensive test prep with an expert tutor.
Convenient scheduling in the comfort of your home.
Subjects Covered
ALL MATH
Basic Skills, Pre-Algebra, Algebra, Geometry, Trigonometry, Pre-Calculus, Calculus 1 and 2, Probability and Statistics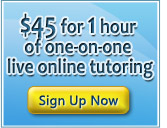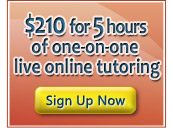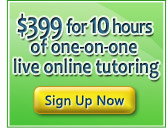 ---
ALL SCIENCES
Earth Science, Biology, Chemistry, Physics
How it Works
Your tutor will organize your review after a good discussion with you in which you will be able to point out areas of weakness. You will also get an overall written diagnostic assessment prior to the review to pinpoint areas that need to be strengthened. Then your sessions will include:
a concentrated review on identified topics of weakness and a quick review on all other topics.
lots of practice problems to help you build confidence in your problem solving skills.
test taking strategies to narrow down the right answer in multiple choice problems.
shortcuts to solving problems to eliminate time stress of the exam.
Pacing of the Sessions
The tutor will closely monitor the student's progress by the type of questions the student asks as well as by the student's responses to his questions. The tutor will then adjust the pace of the review accordingly, slowing it down to enhance the student's retention or speeding it up to free up more time for future topics that may require more in depth review.
Our Guarantee
We are so confident that you will be extremely happy with the improvement that you will achieve, that we provide you with a full money-back quarantee after the first 2 half-hour sessions. Sure to give you a valuable grade boost in your test scores!