GETTING BETTER MATH GRADES IS NOW EASIER THAN EVER

30-Day Risk-Free Trial
We are absolutely confident that our online tutoring will provide you the help you need.
How It Works
Our state of the art whiteboard technology enables active two-way audio and visual communication between student and tutor. This means that both can read, write, hear and see in real time. The student sees the tutor via webcam. All work is saved in the studentís notebook for easy reference.
Learn with Friendly Tutoring Experts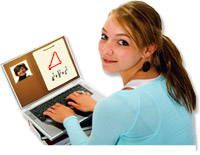 Every Tutorial Channel
online math tutor
has passed a rigorous selection process and has an advanced degree and specialized training in math. In addition to extensive subject knowledge, our caring and patient tutors are experts in communicating complex math concepts in simple terms.
Tutorial Channel tutors take pride in helping students get higher grades, build confidence and increase self-esteem. That is why our results are so outstanding.
High Impact Tutoring Sessions with Same Day Scheduling
We offer high impact 30 minute tutorial sessions. Tutors focus on student weakness and do continuous assessment to measure individual progress. Students have the option of scheduling regular weekly sessions or sessions around exams and homework assignments.
Fast Results
You will be amazed by the quick results that you will see in your studentís achievement.
Access to Unlimited Online Practice Tests & Diagnostic Assessment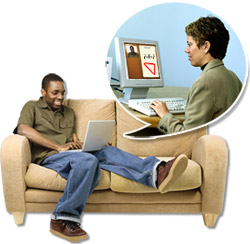 Educators agree that the best way to prepare for an exam is to take practice and evaluation tests beforehand. Our pre-tests not only help students review the material to gain fluency but also help them conquer the fear and anxiety of taking a written test.
All at an Affordable Price
Private in-home tutors are expensive. The process of finding the right tutor can be time-consuming and frustrating. Math Made Easyís talented roster of tutors is at your disposal. You choose your tutor - and build a relationship with the tutor of your choice - from our group of professional staff at a fraction of the cost of in-home tutors.
Ask about our SAT Test Prep, Chemistry, Biology and Physics Tutoring Packages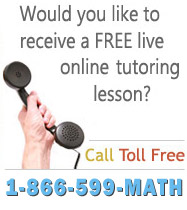 This tutoring is really neat. I`ve used it to get night before exam tutoring help. It literally saved my neck!
Jared Carter,
Chicago High School
Student
---

I loved the convenience of your online tutoring. It`s so cool! I can be dressed in pajamas and get tutored.
Trish Jordon,
Midwestern College
Student
---

I have used the Tutorial Channel for tutoring my 3 children, elementary and high school. I can schedule lessons easily and the tutors are friendly and professional. It`s been a great help.
Debra Moran,
California Mom